Latest News.
A new way of life, a new year and now the latest news within a new website from EALABA. Can we cope with anymore? Following alledged "Flash" software security issues and problems with our website hosting company, we have been forced to restructure and build a new website.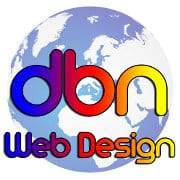 We now work with DBN Web Design to build our site. DBN rescued our domain name 'ealaba.org.uk' from the previous hosting company. DBN now host our website. Yours truly, John Rogers, does the 'day-to-day' administration and, hopefully, with your assistance, we will keep our website interesting and current.
In relation to the coronavirus pandemic, we are no different to all the bowls clubs throughout the country. No bowls! Therefore, we must stay at home, protect each, follow the Government guide lines and, most importantly, keep safe.
So here is the all new EALABA website which has been completely replaced. New improved search facilities, clearer images and increased information are just some of the many improvements and features.
As soon as we have any news about restarting our programme we will let you know through these pages and our Facebook page.